Get IELTS 6.5 score in 12 weeks!
"At UMC, teachers are excellent and they won't let you feel bored at the class. They help the students a lot and always smiling which help you like to study the English. Also there are many activities at school that engage you with other students at UMC which helps you getting new friends and gives you the chance to practice your English which makes you learn it fast."

Ali Alherz

Saudi Arabia
Achieve the necessary score in a condensed amount of time
Focus on four sections of the test: reading, writing, listening and speaking
Weekly exam samples and practice tests
IELTS Speaking and Listening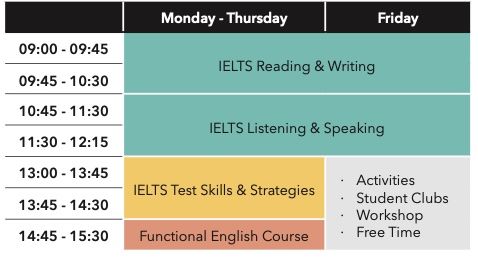 Your Future Starts Now
Take the next step to plan your future!
QUESTIONS?
Speak with one of our representatives to help you learn more.
Connecting the World with Commitment & Compassion